Full Day Tour of Connemara
First of all let's get one thing straight – no full day tour of connemara is the same. It's all about what you'd like to see whilst on your tour of Connemara. Do you enjoy ancient ruins? Maybe a visit to Ross Errilly would be nice for you. Do you enjoy Castles? A trip to Ashford Castle is a must then or Aughanure Castle – again the choice is yours! Connemara is a beautiful area and on a full day tour which is typically 8 hours long you will have the chance to enjoy the stunning scenery at your leisure. You have the option of leaving out the coast road towards Spiddal giving you the chance to take a quick stop at Standuns of Spiddal or the Craft Village in Spiddal. Continuing on west towards Carraroe you are in the heart of the Connemara Gaeltacht where you will be in the no frills heartland of the native Irish or Gaelic speakers with the opportunity to sample what every day life is like. The beauty of this full day connemara tour you will see is that you will get to travel where the big tour buses simply cannot travel. Instead of witnessing Camus Tower in a luxurious executive vehicle you would be stuck on a large bus with up to fifty others with a very poor view of Connemara.
Connemara Day Tour
We hope that you are getting the idea that any tour you choose to take with Galway Chauffeurs is fully customisable. Talk with your private driver and tell him your interests and being a fully licensed National Tour Guide your driver will no what places of interest in Connemara will ensure a day tour you will never forget. There are all the main attractions such as Kylemore Abbey Ashford Castle and Clifden and you can definitely visit all or none of them. You can choose to visit the less known, hidden gems like Rosmuc and Cill Chiaráin where you can go deep into everyday Connmera. If you enjoy scenery then the Sky Road is a definite must along with the absolutely stunning Inagh Valley is simply jaw dropping and can be traveled as you travel to or from Kylemore Abbey or Clifden to Ashford Castle.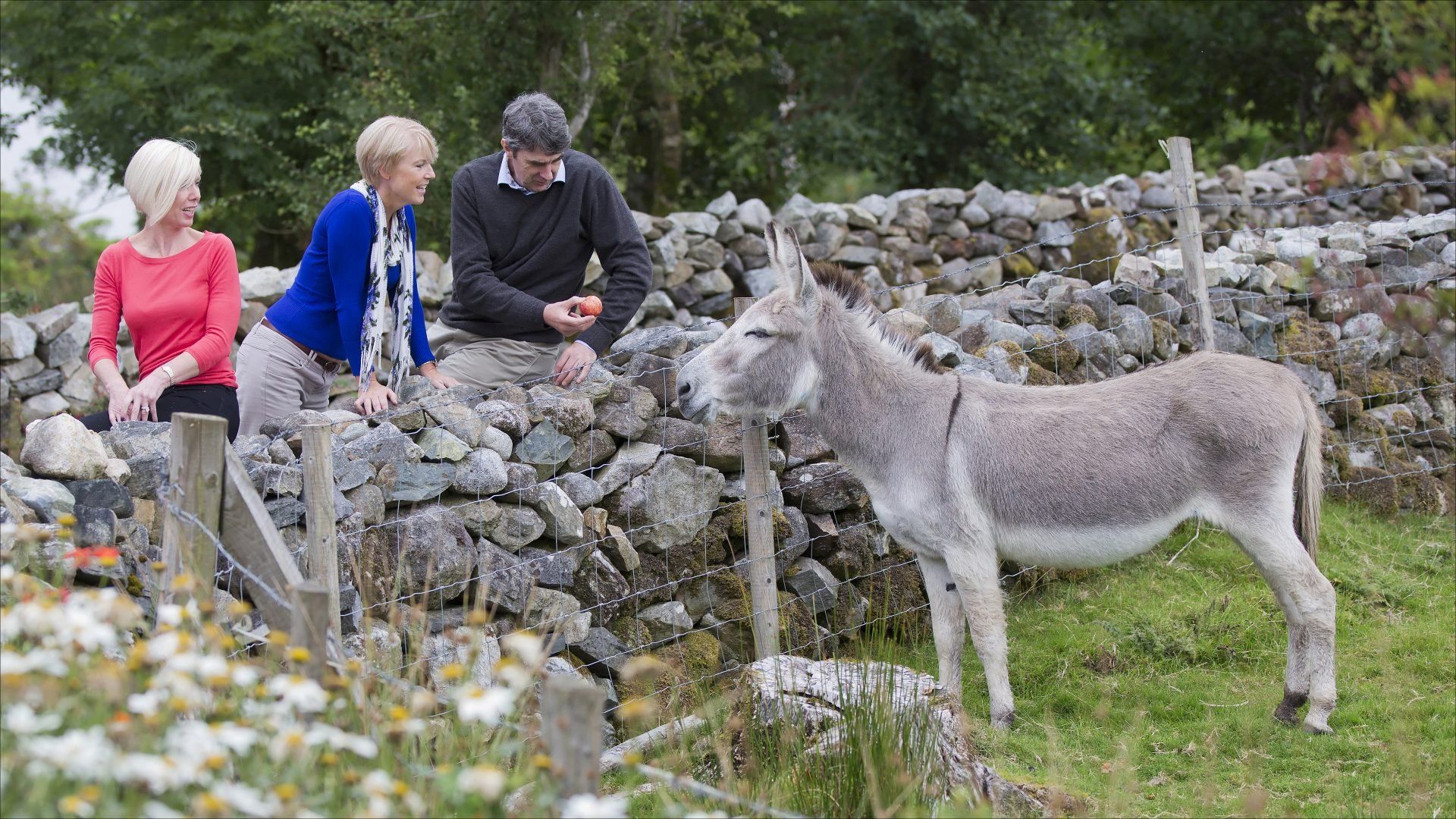 Contact Galway Chauffeurs Regarding Your Full Day Tour of Connemara
Private Connemara Tour
What really sets our private Connemara tours apart from the others you will find is the comfort you will have in not having to be pushed, shoved and pulled all over Connemara and instead you will be comfortably transported from one attraction to another. If you see some donkeys over a stone wall do you think your bus driver will happily pull in to allow you (and fifty others) off the bus for a photo shoot? I think you can guess the answer. With one of our Failte Ireland Approve Tour Guides you will find them only too eager to stop at various stops along the way – for example The Quiet Man Bridge on the road outside of Oughter Ard where the Famous movie The Quiet Man was filmed over 60 years ago which featured the legendary John Wayne. There are many other spots along the way which your driver may suggest which will thrill you throughout the day.