Dublin Airport Transfer Service
If your arriving into Ireland via Dublin and are looking for a Dublin Airport Transfer Service Galway Chauffeurs are only to happy to provide you with this airport transfer service. We offer a meet and greet as standard and are willing to go to any length to ensure your airport transfer from Dublin to Galway goes as smoothly as possible. Dublin Airport is Irelands main airport serving Dublin, which is the capital city of Ireland. In 2017, over 29.5 million passengers passed through the airport, making it the airport's busiest year on record. It is the fourteenth busiest airport in Europe, and is also the busiest of the Irish airports by total passenger traffic. It is approximately 215km or or 134 miles to Galway City and takes approximately two hours and fifteen minutes under normal traffic conditions. Most visitors to Ireland enter via Dublin Airport which is comprised of two terminals – Terminal One and Terminal Two. Terminal One is for most international flights and Terminal Two is a new modern terminal and is mainly for the National Airline Aer Lingus although a few other international airlines fly into Terminal Two.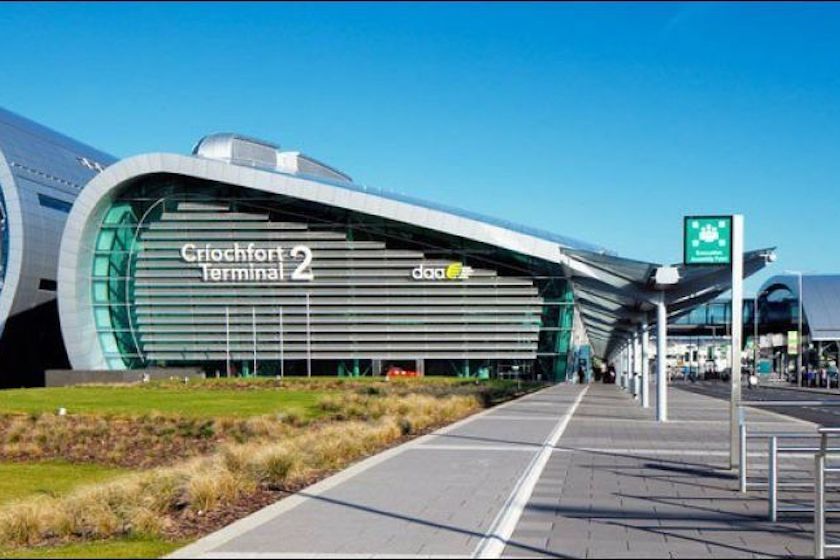 Airport Transfers from Dublin
If you were interested you could take in a few stops as you travel west to Galway City and Connemara. You could stop in to Trim Castle for a visit to this historic Irish Castle. From there you can continue West and stop for lunch in Grogans of Glasson just outside Athlone. From there continuing on we can stop in Clonmacnoise which is the site of the ancient monastery of Clonmacnoise which is situated in County Offaly just off the River Shannon and a little south of Athlone. Well worth a visit. After that it's just a quick spin on to Galway City, known as the City of The Tribes.
If your visiting Ireland and require our Airport Transfer Service to or from Dublin Airport please feel free to contact us.